Our Story
Our history remains the same, but our future may look different. For now, our inside dining room and bar will remain closed as we shift our focus to our wharf side patio. Our main priority is the safety of our guests and staff, while remaining true to our roots by providing fresh local dishes and a view that can't be beat.
To reduce contact between guests and staff, we have adopted a more casual business model. Guests order their food and drinks from our kiosk, pay, and are directed to a table on our patio. A food runner will bring your food to your table, but there is no table service in an effort to reduce the risk for both you and our staff. We ask that you sanitize your hands before entering our patio area, follow directional arrows and keep your social distance from others dining with us.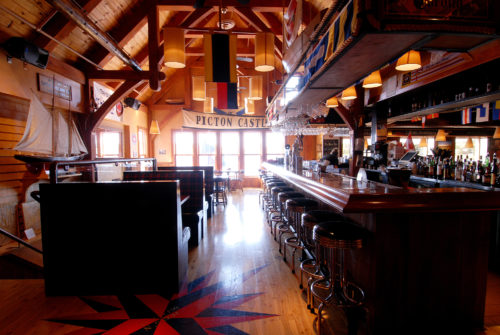 Housed in the building of a former fish processing plant, The Old Fish Factory Restaurant and Ice House Bar envelops its guests in a truly Maritime atmosphere. Located on Lunenburg's historic waterfront inside The Fisheries Museum of the Atlantic, a picturesque backdrop accompanies your culinary adventure.